Professor shows solidarity with NFL players by refusing to stand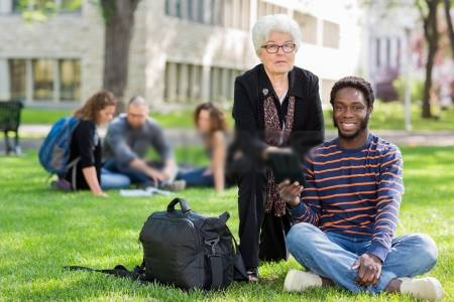 Dr. Cynthia Murnick, an associate professor in the Anthropology Department, is working tirelessly to show her support for the NFL protest of kneeling during the National Anthem. She has committed to always taking a knee, and thereby never standing, whenever she is on-campus.
"At first, I was a little skeptical of the protest. I mean, Colin Kaepernick? Have you seen his completion percentage? How can someone with those stats really know the plight of African-Americans in this country?"
Over the past weekends, her mindset changed in light of the increasing protests. "I really felt more comfortable with the idea when I saw people like Tom Brady and Drew Brees participating. I mean, these people get the real issues."
Murnick is "tired of standing here doing nothing. It's finally time I take a knee, and lock arms with the social activists of this community." Dr. Murnick continued, "So if any social activists want to come lock arms, my office is in the Anthro Building. I have Office Hours from 1:00-2:00 Tuesday-Thursday. If this doesn't work in your schedule, send me an email and we'll figure out a time to protest together."
Such a commitment has its challenges, but Dr. Murnick keeps focused by remembering the positives. "When I go to bed at night, I think about how many students were impressed by my dedication. 'Keep up the good fight!' they say or, for instance, a guy shouted today 'You look great on your knees! Keep working hard!' It's hard to not continue the protest when I'm getting such praise."
Dr. Murnick hopes that her sacrifice can inspire change on campus. Since Emory does not have a football team, Dr. Murnick's dream is for the school to get one so that the players are able to protest. "Students need to know that they can play sports and be social activists. That's really at the crux of this protest or, at least, that's what drives me to keep fighting."
At press time, two Ducling workers had to hold Dr. Murnick up to the podium as she answered questions–still on her knees–about classism and systemic problems in our nation.