Emory Integrity Project Brings YouTube Comment Section to Life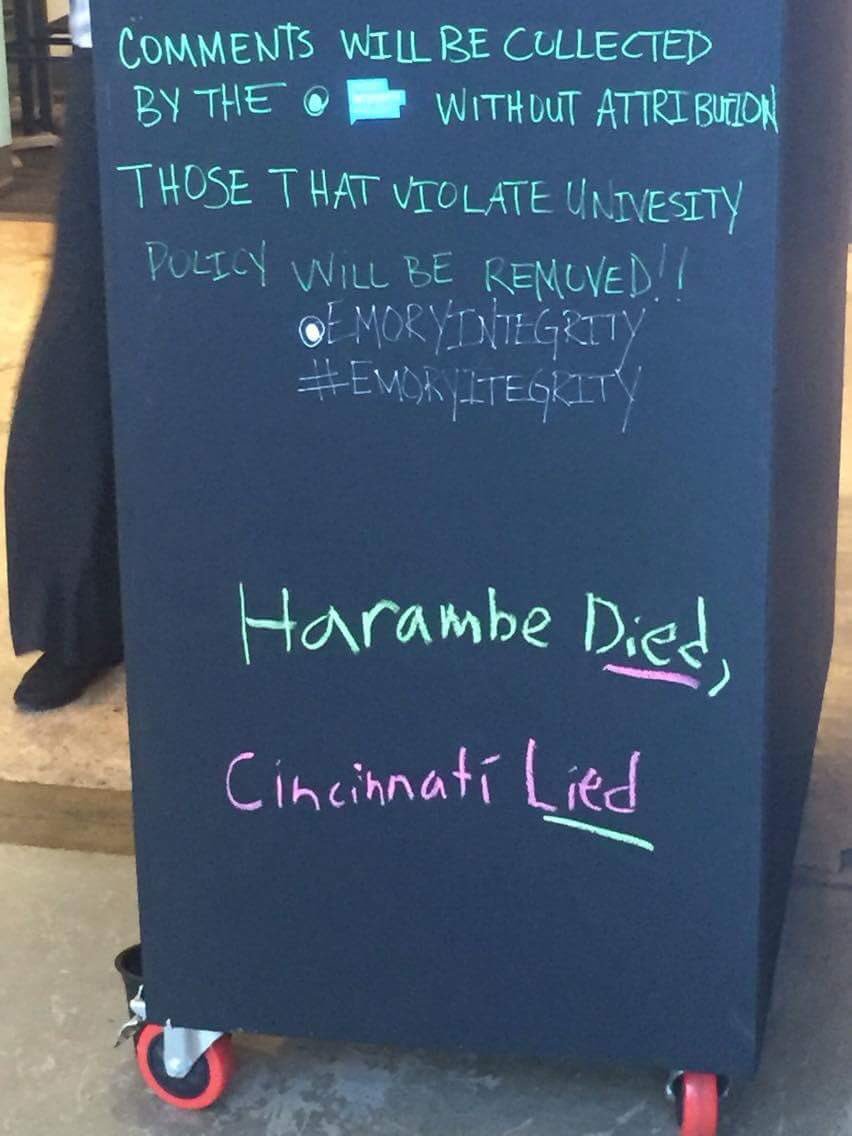 Following the strategic placement of chalkboards across campus, the Emory Integrity Project has accomplished its goal of bringing the YouTube comment section to life for students across campus. Following the award of a $2.6 million grant to Emory University, the Integrity Project was adopted through grassroots support generated by its inclusion as a mandatory part of freshman orientation.
"We launched this initiative with the intention of putting up chalkboards for students to write 'Harambe,'" said coordinator Paul Root Wolpe. "From there, it was a natural extension of the program to have students fill blackboards with hate speech and derogatory ad hominem attacks while ignoring ideas with which they disagreed. Now, we feel that we have truly captured the illiterate bickering that defines the YouTube comments section."
"In fact," he continued. "We have reason to believe that in just a few months students will develop the irksome practice of writing 'first' after each topic change."
The Emory Integrity aims to foster campus dialogue by encouraging face-to-face conversation via an anonymous open forum. Like its inspiration YouTube, each blackboard allows straight white men to dominate the conversation by either derailing discussion via outdated memes or by contributing scathing condemnations of "PC culture" in an unironic display of privilege. In fact, blatant misanthropes of all troll varieties have been at odds since the program's inception.
"It is our hope that this initiative allows students to see how animosity for fellow human beings is a lifelong process," said Dean Nair. "Douchebaggery should be a theme across all four years of college and beyond."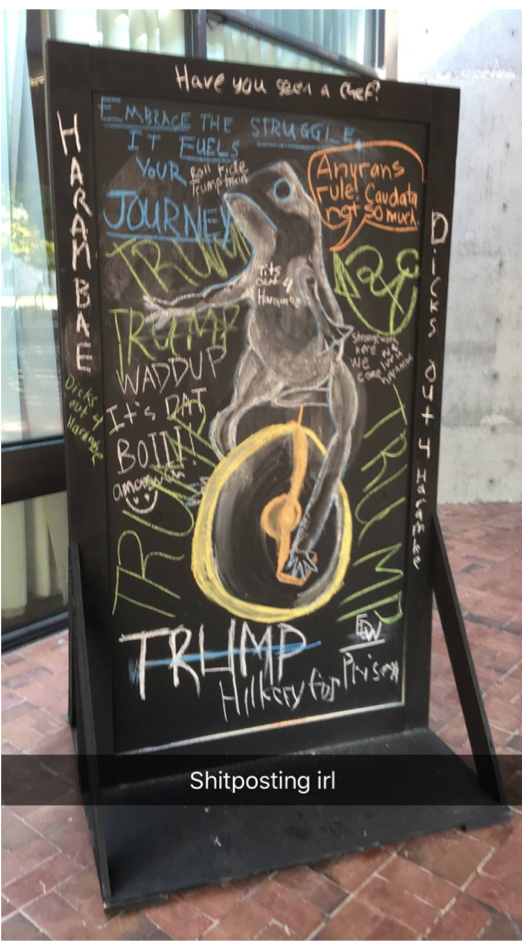 Each blackboard provides the perfect place to write vague commentary between classes on the state of race in America and how Hillary should go to prison. Although most contributions are about as deep as an article on The Odyssey or read like a racist Ann Coulter fever dream, some students are already using Integrity Project as an academic resource.
"I actually crowdsourced my sociology essay to an Emory Integrity blackboard," recalled freshman Cara Knowles. "I had to take out the parts where people called each other 'fucktards' while debating what flavor of Starburst is best, but ultimately my paper on the difficulties of women in the workplace is surprisingly coherent."
"I'm certainly more awake during class if I read what's written on the blackboards on my way to my 8 AM. After seeing 'Hitler wasn't wrong' on the board outside of White Hall, I didn't doze off once," says senior Frank Lee. "It certainly gets my adrenaline going early in the morning."
The Emory Integrity Project will remain on campus all year as an ongoing social experiment into how long college students take to protest something. Although it is early, preliminary reports suggest that Emory will announce the project to be a huge success before quietly eliminating all evidence of its existence from its website.