Urban Outfitters Under Fire for Stealing Culturally Appropriative Designs from IDS Student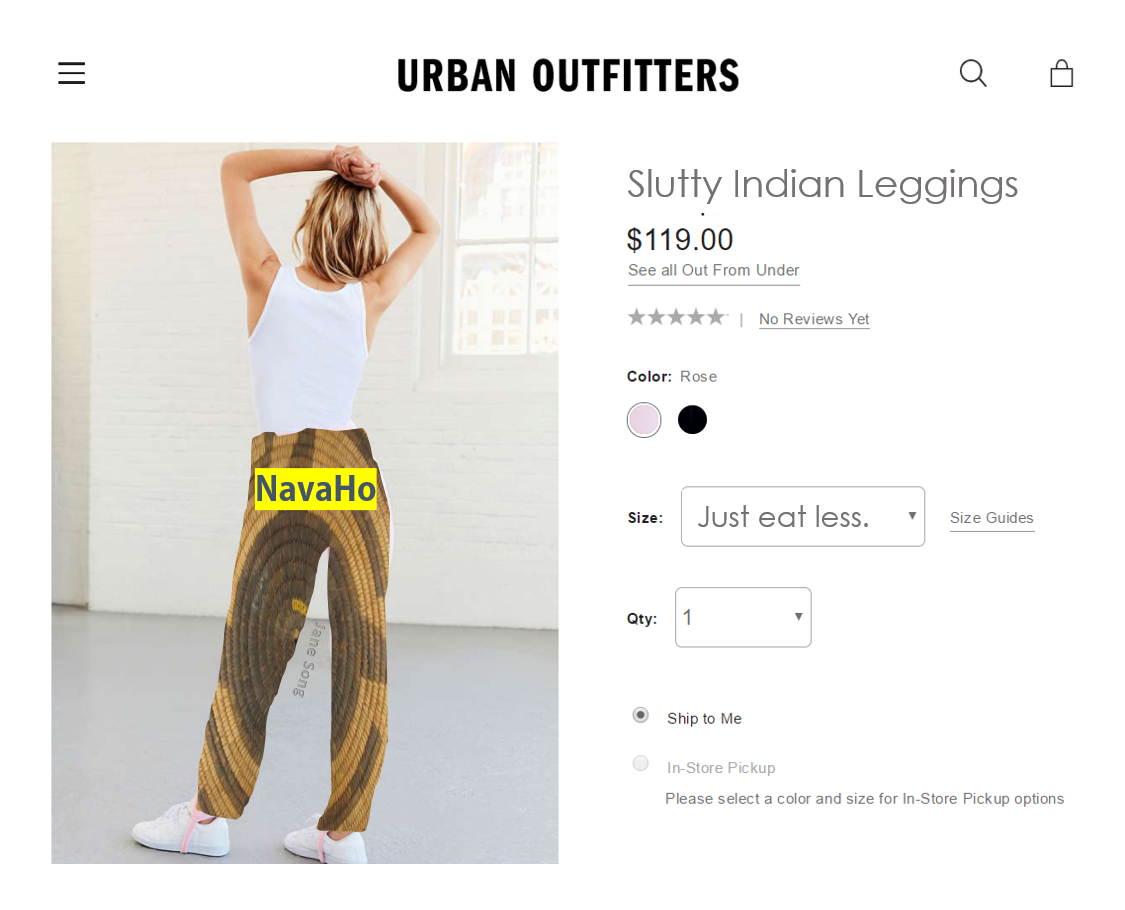 Last Tuesday, Emory College senior Beighleigh Harrington filed a lawsuit against Urban Outfitters, Inc. for the intellectual property theft of the "ethically inspired" basket designs she first created in her Intermediate Underwater Basketweaving course. Currently available for $119 at Urban Outfitters are pairs of leggings reading NavaHO and CherHOkee across the buttocks with a woven print closely resembling those of the baskets in Harrington's senior thesis and Etsy shop.
Harrington's presentation was received with tepid response from the academic community and the Interdisciplinary Studies department. Dr. Brooke Tang, a leading authority in North American indigenous art, stated it was "a real coincidence" that each piece in her collection was "essentially a low-rent Chinatown knock-off" of the Apache baskets from 1890 on display at the Michael C. Carlos Museum.
As she scrolled through the Urban Outfitters website, Harrington was intrigued by the cheeky graphics on the leggings and thought, "those would look so cute for my slutty Pocahontas Halloween costume!" until she realized that the images looked familiar.
While flattered by the idea that the company had lifted designs from the shoddily-made baskets, she was shocked by the corporation's "blatant disregard for the independent artisan" and its creative department's "lack of artistic integrity."
"These leggings could have been the next Kent State sweatshirt," she spat. "Liv, Luv & Baskets could have gotten so much press for my vintage culturally appreciative designs if they had just asked for my permission."
Education activist Abigail "Becky with the Bad Grades" Fisher expressed support for Harrington's case, citing that she "understood what it felt like when the queer brown fellers stole from [her]" as well.