Senior Posts Dildo Collection to Emory Buy & Sell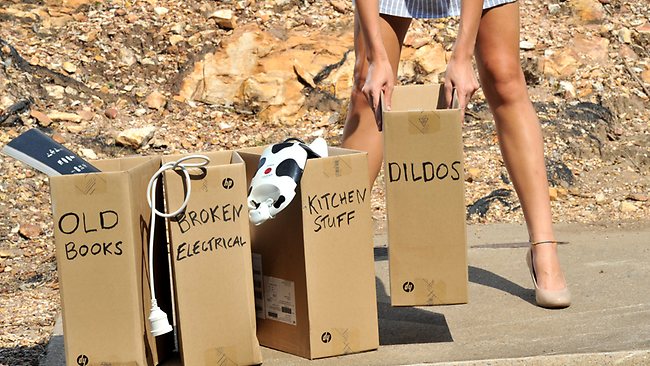 Image from news.com.au
Popular Facebook group "Emory Buy & Sell" is a place where students can sell everything from clothing to furniture throughout the school year. As the year comes to a close, many seniors have been posting more than usual attempts to get rid of their beer bongs and sports cars with low gas mileages that will no longer be useful in the real world.
Last week, senior Allie Freeman posted her entire dildo collection in the Buy & Sell group. The collection totals 33 dildos of all colors, shapes, and sizes. Students who perused the photos were struck by the detailed craftsmanship and subtle nuance in the pieces, ranging from a precariously veiny glass toy to an unrealistically pale, twelve inch monster that appears equine in nature.
Freeman, who lives at Gables Montclair, advertised that she would be selling everything at 69% off of their original prices, which caused some confusion when people were trying to decide if she was serious or just trolling everyone in a sad attempt to become relevant with three weeks of her college career left.
"It explains a lot actually," said Freeman's roommate Jessica Cheng. "I thought she just didn't like me, but this is probably why she never let me in her room."
The post became very popular with both those who thought it was a joke and those who were genuinely interested in buying gently and/or vigorously used dildos. A few students even commented to see if she was selling any other sex toys, since someone with 33 dildos presumably collects this type of stuff.
One interested buyer, who wished to remain anonymous for obvious reasons, commented on the convenience of the offer.
"It's kind of gross but, like, I'm too lazy to drive all the way to Starship," she said. "I live in Montclair as well so I can basically purchase a new dildo from the comfort of my own home!"
Another girl spoke about the privacy of buying from a student instead of visiting an actual sex shop, noting how she could simply venmo Freeman for "pizza🙈 " instead of having a charge from Tokyo Valentino appear on her dad's credit card.
At press time, The Spoke had reached out to Freeman for a quote, but her response was simply "serious inquiries ONLY!!!"