Goat Death Count Escalates as Formal Recruitment Ends: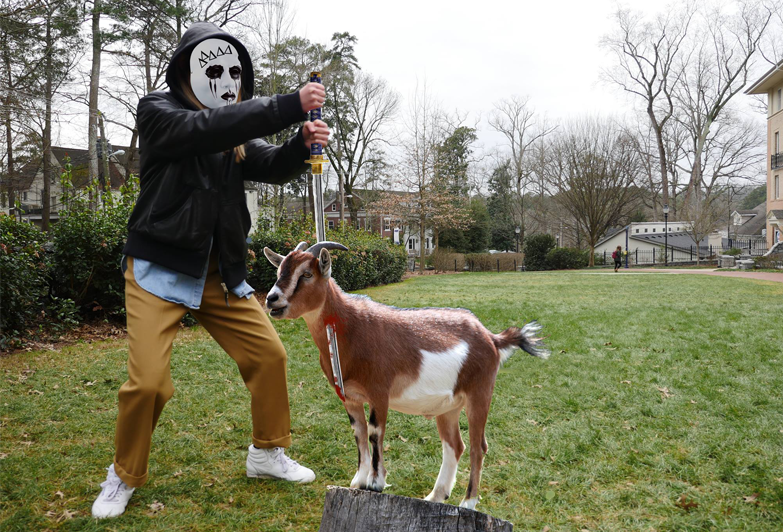 In accordance to the ancient Greek tradition of sacrificing farm animals to grease the wheels of the god's favor, the Panhellenic Council recommended that PNMs (Possible New Members, get with the program!) slaughter their choice of domesticated farm animal on their favorite sorority's front steps to increase their likelihood of receiving a bid from that particular sorority.
The Panhellenic Council will only recognize the sacrifice of goats, steer, and pigs, the only domestic animals that would have been easily accessible to the average Grecian. Oddly, pigs and steer are not popular sacrificial animals, so their death counts in the previous spring were considerably lower at only 10 and 12, respectively. The council recommends that PNMs slaughter their animal of choice as a group to reduce the cost associated with recruitment.The council provides only one modern caveat to this ancient ritual: "Keep your options open!" That means that on Pref day, one must slaughter 3 different goats, because you are required to be genuinely and equally interested in 3 different sororities before you receive a bid. Use of the TriDeltagram is prohibited.
The Spoke recommends that you avoid walking along Eagle Road next weekend, as the blood of these domesticated is expected to pool at the bottom of the hill and mix with the tears of hyperventilating PNMs.