Forever 21 Named Official Sponsor of Emory University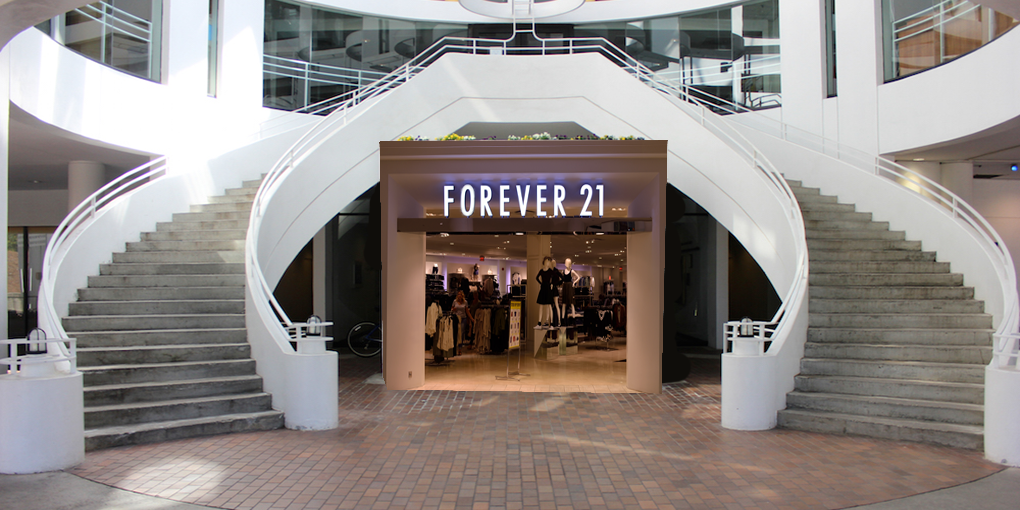 When rumours of a potential partnership between Emory and Yik Yak raised suspicions of even larger corporate partnerships, it has been confirmed that Forever 21 will replace Coke as the official financier of Emory University at the start of 2016.
In the spirit of excellence, superior quality, and consistency, the values of the two organizations appear most compatible. The clothing franchise also perfectly caters to Emory's too-rich-to-be-hipster-but-we'll-fake-it aesthetic.
Aside from all the excitement, the most apparent change to student life with the new sponsorship will be the addition of a Forever 21 section in the bookstore. Students will soon be able to represent Emory with apparel boasting phrases such as "Still 21. Forever 21. C'est la vie," and "Too chic to be top 20" stitched onto itchy sweaters made for pennies on the dollar and perfect for those chilly Atlanta mornings. Come spring sweatshop-birthed crop tops will also become available. (Note Forever 21 apparel will be sold in addition to the ridiculously overpriced, also sweatshop-birthed, spirit wear in the bookstore.)
Another notable addition with the transferred partnership will commence at the beginning of next school year as the class of 2020 will be the first to partake in the Forever Toast, replacing the annual Coke Toast. Instead of hoisting Coca-Cola Classic bottles on move-in day, Orientation Leaders will distribute reusable Forever 21 totes for the freshmen to toast after the Dean's speech. There is still some debate as to whether the totes will be filled with some sort of beverage.
"I just don't understand how we can toast anything if there's nothing to drink," said sophomore Joey Fink.
However, filling the totes with anything seems incredibly unlikely as it would require the franchise to donate waterproof totes as opposed to the shitty mesh ones they currently distribute in stores. The notion of students drinking out of bags raises some safety concerns as well, but it has been noted that many already have experience in this activity.
"I think it makes sense to switch from the Coke cans to the environmentally friendly tote bags. After all, we are a campus constantly emphasizing to live green," said Ashley Birch, current Hamilton resident, believing the themes of the living communities actually matter.
Coke recently issued a statement concerning the affiliation with Emory and Forever 21 outlining their decision to cut ties with the university. Due to the disparity between the two franchises and their ability to donate to the university, funding is likely to drop considerably without Coke's endorsement. It is speculated that in Forever 21's spirit of affordability they have partnered with an expensive university mainly to increase credibility and to take advantage of the population of daddy-funded students eager to drop chunks of inheritance on low-quality merchandise.      
There will no longer be Coca-Cola products distributed at club meetings and university sponsored events. The administration is currently appealing to have leggings or an alternate form of gender neutral apparel distributed instead. President Wagner was generous enough to make his final contribution to the school one that will be truly lasting, a mark some say will define the University forever.