EEMS Introduces New "Pool Your Ride" Feature to Mitigate High Costs
Emory Emergency Medical Services and Conduct Council recently announced that they plan to fully introduce a new "Pool Your Ride" option by Thanksgiving. The service hopes to remove the financial punishment of not handling one's liquor and needing EMS on those crazy Saturday nights first-years like to think they have.
The Emory Conduct Council is leading the promotional campaign of the new "Pool Your Ride" service. Patricia Davidson, Director of Student Conduct, describes the campaign as part of a larger campus movement of promoting safe spaces, saying, "How can a blacked-out student perceive the back of an EEMS ambulance as a safe space when the mounting costs of that very ride haunt their thoughts?"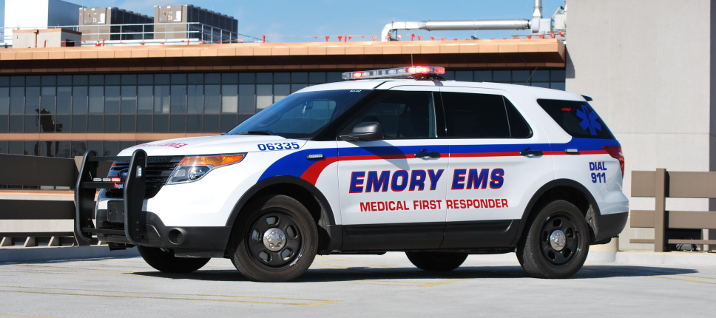 Fraternity leaders also are supporting the new option. Presidents of Zeta Beta Tau, Sigma Alpha Epsilon, and Sigma Chi are championing a partner program to the new service in which brothers will move beyond-drunk party-goers to a designated EMS dumping-ground on the row. Here, EEMS will pick them up and take them to treatment. The "pool" groups are therefore already made and the fraternities remain anonymous. Alpha Tau Omega has, perhaps a bit too eagerly, offered their lawn as the stop.
Miller Wakefield, ATO chapter president, explained the choice by saying, "We only hope to have the administration and community believe we are the good ol' boys we desperately try to paint ourselves as. I used the verb 'paint' because we are also so artsy. So leave those drunkies in our warm, touchy hands."
So far, the trial of the program has been a huge success. The number of EEMS calls has increased dramatically without increasing the number of trips made to and from Eagle Row. One first-year, Eli Twaight, believes the success derives from students' feeling of safety while partying.
"Personally, I feel like I can drink more than I ever could before with EMS being a safety net instead of a chariot to financial hell," Eli explains. "The EEMS stop is right outside and I live in Complex so it just makes sense to drink a lot, EMS to the hospital, and then head back to my room. Now, with the reduced fees, the ride only costs as much as like a Kaldi's coffee and a leg."
With the expected success of the initiative, the administration recognizes the need to milk this program as much as it can, until the program fades into nonexistence before any protests ignite. The University hopes to do this by introducing new options in the future, including EEMS Black, which will include peppermints, an aux cord, and a driver that doesn't force awkward conversation onto riders.